CounterPulse Tour de Dissent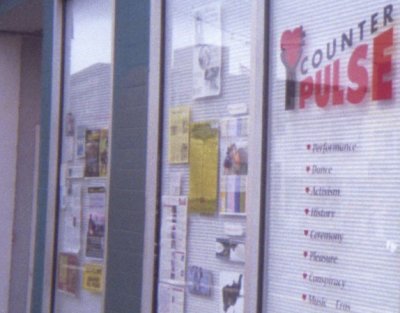 Check out CounterPULSE everytime you're in San Francisco (you can check out Shaping San Francisco for background info)!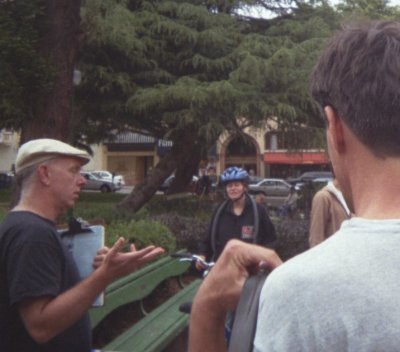 Chris Carlsson is an incredibly knowledgable, articulate and engaging speaker.

Check out the cap--like Longshoremen wore…before the Longshoremen sold out!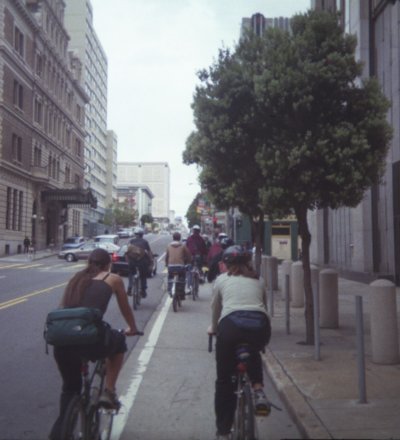 The "Tour de Dissent" underway.

CounterPULSE BICYCLE History Tours (Spring 2006)

CounterPULSE and Shaping San Francisco director Chris Carlsson conducts 4-hour historical tours of San Francisco by bicycle. Bring a snack and water, and reserve your spot now! Meet at CounterPULSE, at noon on the dates below.

CounterPulse Tour de Dissent