City Center Hostel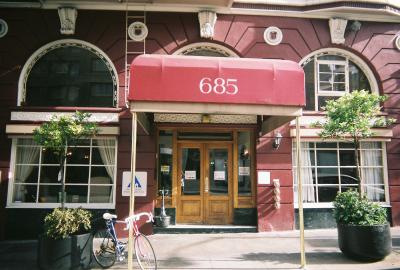 "City Center Hostel" on Ellis "Downtown Hostel" is nearby. City Center offers bicycle storage. There's some Vietnamese restaurants on the block and a Turkish restaurant across the street. Ft. Mason is best--great location (right between Fisherman's wharf and the Presidio) and secure bike storage; farther from downtown, but a flat bike ride down the Embarcadero and Market St. to get downtown or close enough to public transit if you're walking.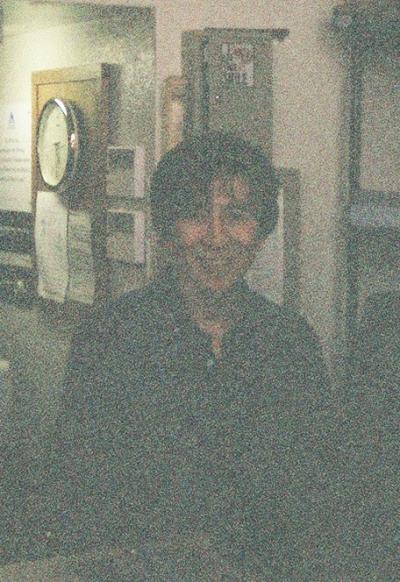 One of the friendly & helpful desk staffers at "City Center Hostel".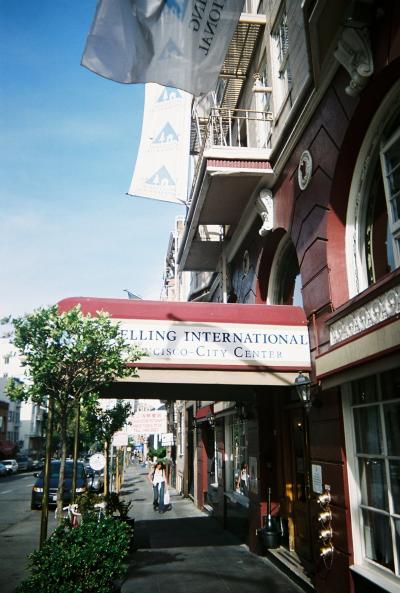 Looking down Ellis St. toward Market. That might be Elodie walking up the street (or maybe not). An unusually sunny day in San Francisco—I bought some sunscreen, and never used it again after that day.

City Center Hostel