JavaOne—the Conference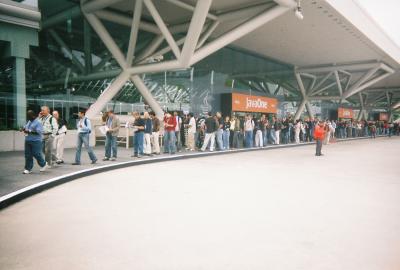 JavaOne—What brings us here.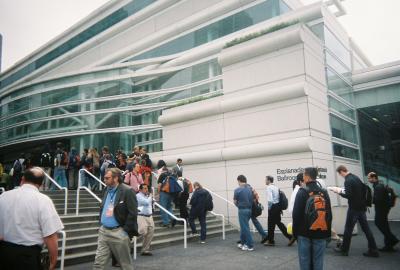 The line for the sessions in the 300 rooms stretches way outside the building… This one is probably some "AJAX" class. You'd go to one seminar and hear "Ajax is trivial" and the next would introduce a tool to hide the complexities of AJAX.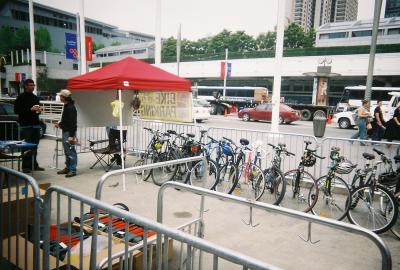 Sun partnered with the San Francisco Bicycle Coalition and Kash to run bicycle parking at the conference. Sun provided free day-use bikes, a drawing for a Lance autographed jersey and also gave out cool Timbuktu messenger bags and other cycling schwag to conference participants who biked or took transit to the conference. That was great for me since I was riding around on a road bike with no rack and trying to find someone who could tell me where to pick up a used messenger bag.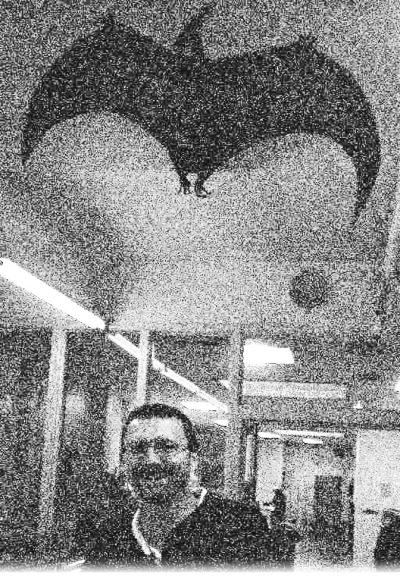 We went to Joey's Laundromat for coffee, exotic Asian flavored ice creams and free WiFi, but Bill wouldn't eat—maybe because the neighborhood was sketchy? They say it's not so dangerous—just a lot of vagrants, junkies and streetwalkers in the Tenderloin, but the really dangerous section is the eastern shore. So I went down to the eastern shore on Saturday night… (I didn't realize my disposable camera would be so lousy at capturing night scenes.)

JavaOne—the Conference