Civic Center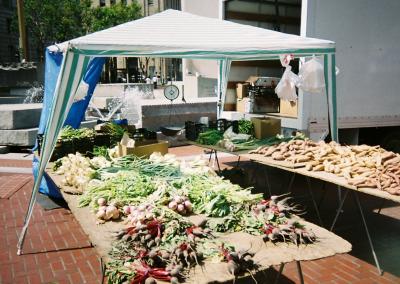 There's usually a flea market on the UN Plaza, but on Sunday's the flea market is replaced with a Farmer's Market—a more authenticate one than the touristy setup at the Ferry station.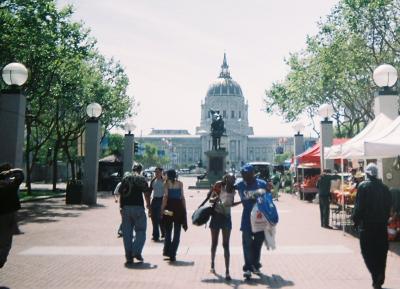 City Hall, UN Plaza, Farmer's Market, Simon Bolivar "El Libertador", with horse, and shoppers.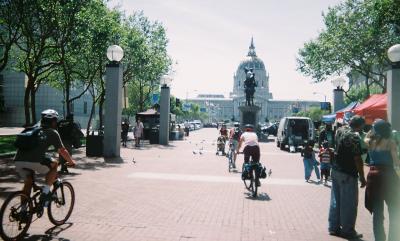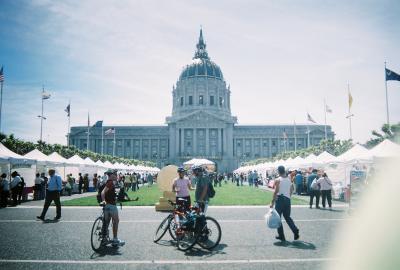 Buddha's Birthday Celebration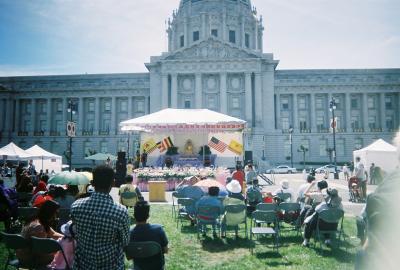 Buddha's Birthday Celebration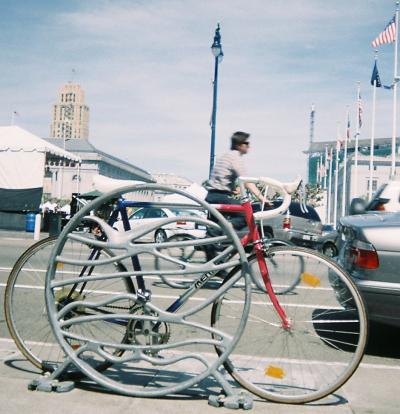 How do you make "peaceful streets?" How about taking semi-automatic pistols off the streets, melting down seventy-five of them to make a bike stand?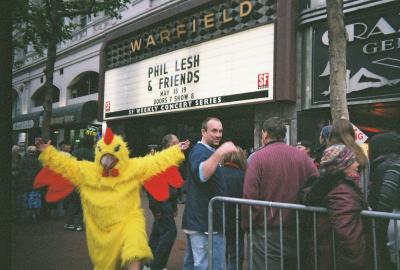 Phil Lesh was a founding member of the Grateful Dead

Civic Center