Fire Arts Festival I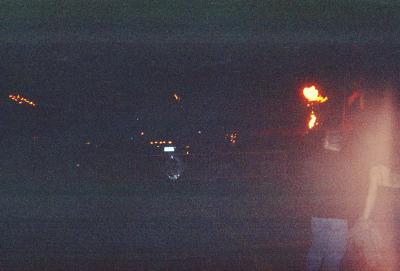 The Fire Arts Festival is at Candlestick Park—the old SF Giants stadium. Everybody warned that you go through the roughest part of town to get there (I was planning to cycle). "Rougher than the Tenderloin?" "Oh yeah! The Tenderloin is nothing—just vagrants, prostitutes and junkies. But don't let that stop you." I took the bus instead.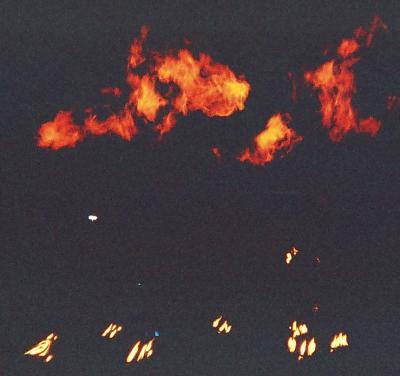 Creative people, with flammables!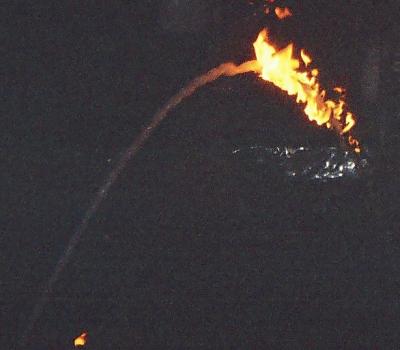 Fountains of fire. They streamed water, and then would release a segment of flame traveling the same curved trajectory.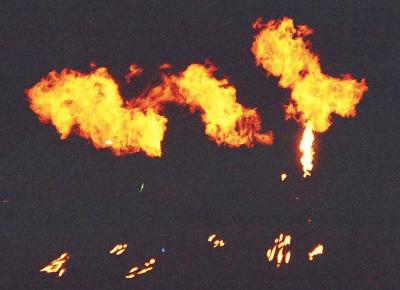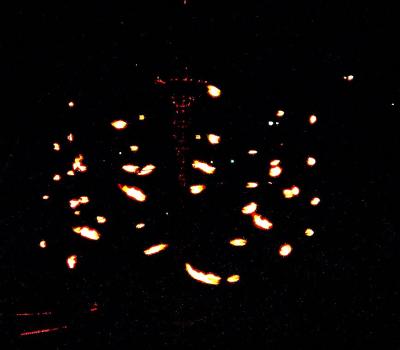 Twirling flames.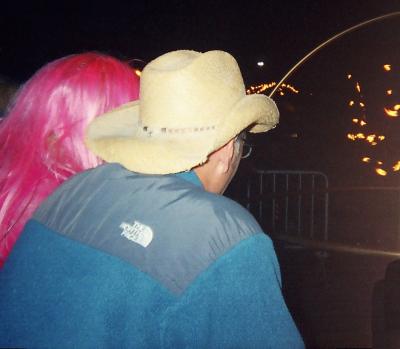 Spectators or spectacle?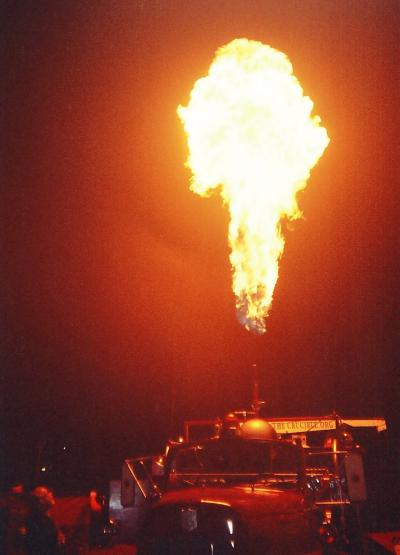 The Crucible brought the Fire Truck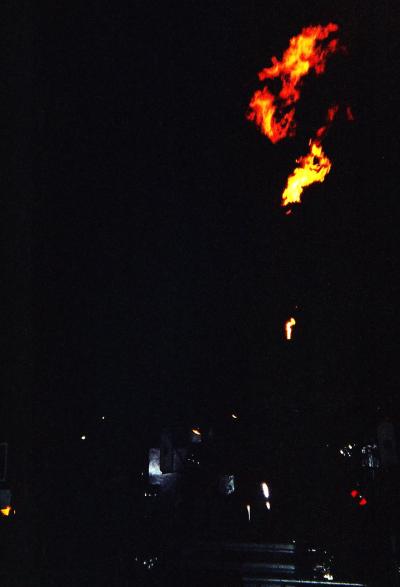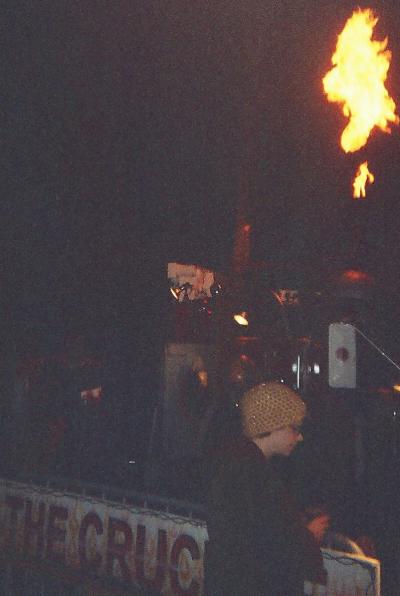 The Crucible is a workshop and studios. They teach metal-work and other fire-related skills. They had booths explaining and demonstrating acetylene cutting and glass work. Next week they're offering fire-eating classes.

Fire Arts Festival I